And that's a wrap — but only of the inaugural meet-up of Gals, Becoming!
It's been in the wings for a while, and on Thursday, 29 April, Gals, Becoming took her rightful place, centre-stage.
In a cosy corner of Highball Express, our private room welcomed us — the gals who knew that the CBR Gals were onto something.
The book was Emotional Female. The author, Yumiko Kadota.  And the ensuing conversation, simply lovely — starting with a light introductory activity (more on this in a minute!) which easily segued into gentle waves of discussion that dug deep, skipped to the left, cycled around and shimmered in the middle with insights that held equal parts agreement and dissent.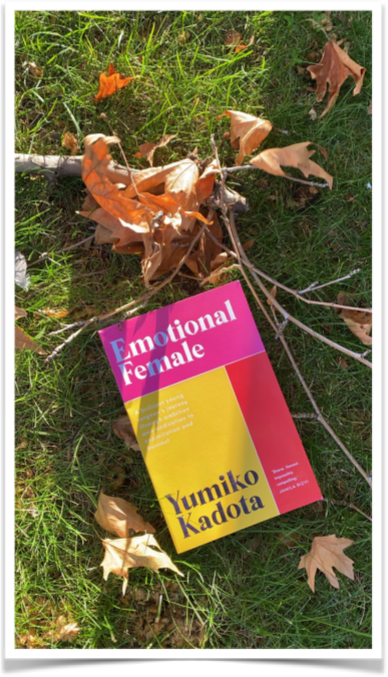 Discussion bloomed as we sipped on our liquid-delights, nibbled on cheese and charcuterie, and laughed! 
Collective laughs galore. But how did we get here so quickly?
Remember that light introductory activity? Well, let me elaborate.
Name badges are pretty standard at most events, but when you're at a CBR Gals event, we get creative. To say that ours sparkled, would be absolutely spot on!
Each gal got her sticky name badge, a sheet of paper and a strip of colourful sticky heart gems. The sheet had seven statements, each of which had a coloured circle next to it. These coloured circles corresponded to our coloured sparkly heart stickers, and if a statement was true for you, you simply stuck the colour-matching heart sticker onto your name badge. 
It was simple and fun — and even more fun and engaging when we were instructed to introduce ourselves by name and then reveal which heart gem sticker gave us the most joy to apply.
In a matter of introductory minutes, tennis partnerships were formed, thumbs-up hiking dates were made, mutual friends were realised and professional cross-pollinations immediately recognised! No small-talk required and no prolonged pre-and post-hours needed to get to KNOW each other. More than simply a book club, this is Gals, Becoming!
It's not a new concept, but it is the newest addition to the CBR Gals Network — a feminist book club that seeks to help its members improve the quality of their lives through learning, growing, and sharing ideas in a safe space.
We'll be exploring a global pool of biographies, novels, short stories and memoirs from a variety of authors, spotlighting women authors of colour, women authors with disability, and women authors who have overcome patriarchal adversity throughout the ages.
We can make a difference in a fun and inclusive way.
Learning about new women authors, reading their stories and bringing them to life, here, is what can make all the difference. And when it feels like you're hanging out with your gal-pals on a Thursday night, after work — even if you've only just met each other, it reads (yes, I'm here for the puns as well) win-win! 
Books are beautiful. And the women who read them and speak life into them, even more so. Through conversation underpinned purely by the love of reading, supporting other women and meeting new gals, Gals, Becoming has you covered — and sometimes in sparkly coloured heart gem stickers, too!