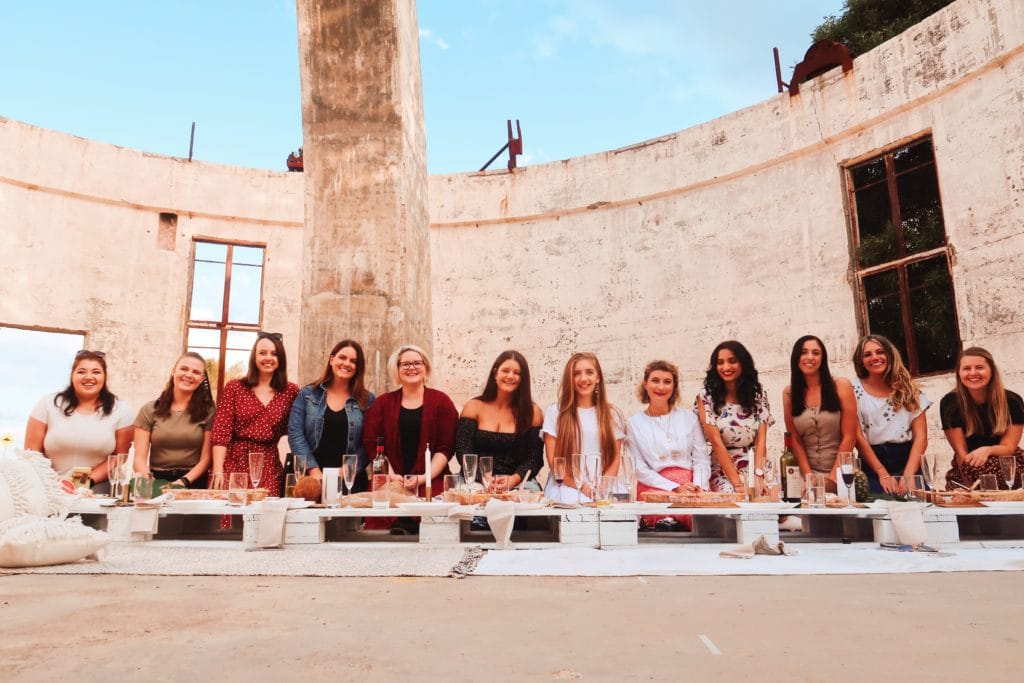 Autumn. Mt Stromlo Observatory. Thirteen Women Start a Movement. 
It all started when Melanie Lalic approached me after our rooftop series: "You should do a popup picnic, and I'll make a commercial for it!"
But it wasn't just a blind idea. Lalic had a specific small business owner in mind, so when I approached Corinne Demetrius, owner and operator of pop-up picnic startup: You're Truly Desired with our idea, she responded enthusiastically. "The answer is yes, but I can't feed twelve people. You should reach out to the catering company @mygrazingCBR, and see if they can do some platters."
"Yes" was the answer, and this was the first moment of validation that we were building something that mattered to women. After all, the CBR Gals Network was still new, and growing, and people didn't know us. They just trusted that we were going to produce a commercial that would highlight their businesses and share in the cause that is our motto: collaborate instead of compete.
Here's the commercial we produced: