Halloween 2020 was always going to be hard pressed to scare us more than most other days in 2020… Here at the CBR Gals, we saw an opportunity to theme our annual Halloween get together away from the scaries of our modern era, rather taking us all back a century to the Roaring 1920's, with the glitz, the glam, and a little bit of foxtrot to keep us on our toes.
The CBR Gals in their Roaring 1920's finest sequin and pearls
There are very few places where the jewels, sequin, and headdresses fit into the Canberra nightlife, but we found a very special place that matched us in refined 1920's glory – Molly's Vault Room. This event was made possible by Molly, who sponsored this event. Couches on all sides, a personal bar, and just dimly lit enough to may it feel like a prohibition-era speakeasy.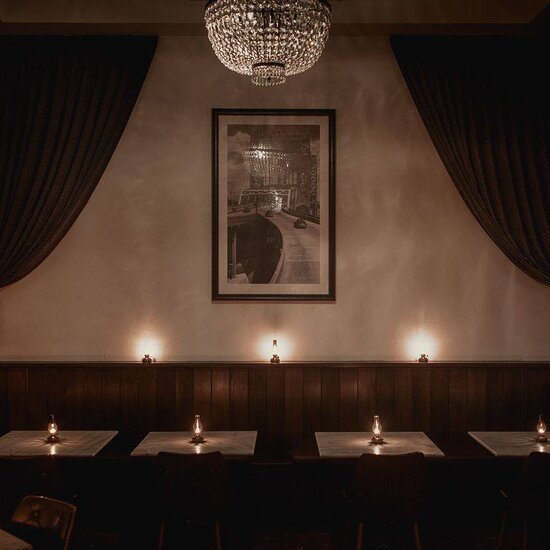 Yes that's a chandelier, and yes, the Molly Vault was all ours for the evening
The gals enjoyed a generous bar tab of Molly's finest cocktails, wines, and beers, and grazing platters. Some fan favourites included a chocolate bitters old fashioned, whisky sour, and a few (dangerously delicious) mocktails that tantalised the taste buds.
All but one of our attendees, which just so happened to be me, got the memo that the 1920's was gangsters and flappers… Instead, I opted for a fresh-faced Babe Ruth, the greatest baseball player of all time that set most of his records through the 1920's at the New York Yankees. I can also confirm that yes, that is a matching set of pyjamas that I'm wearing, and also yes, I was very comfortable!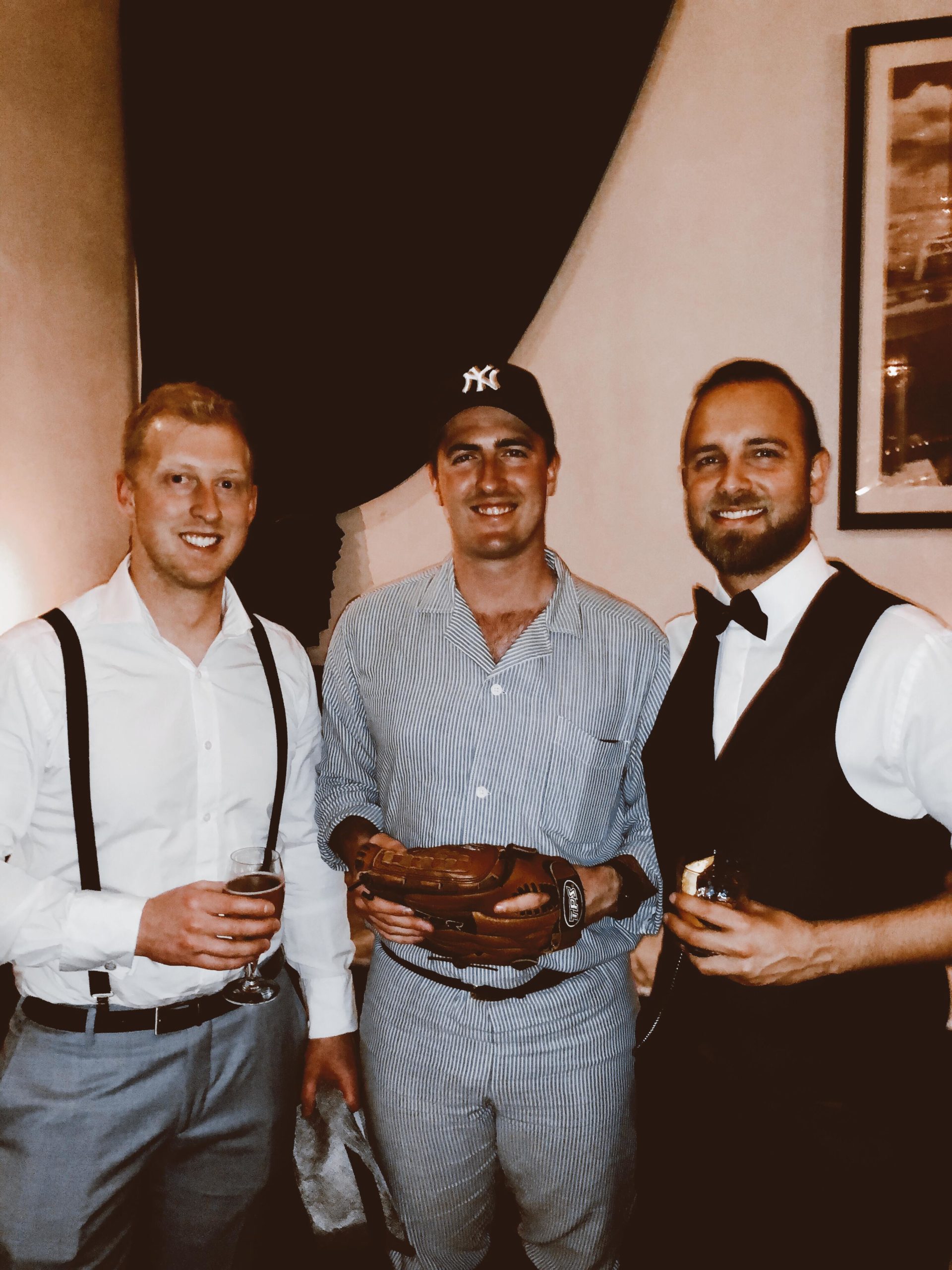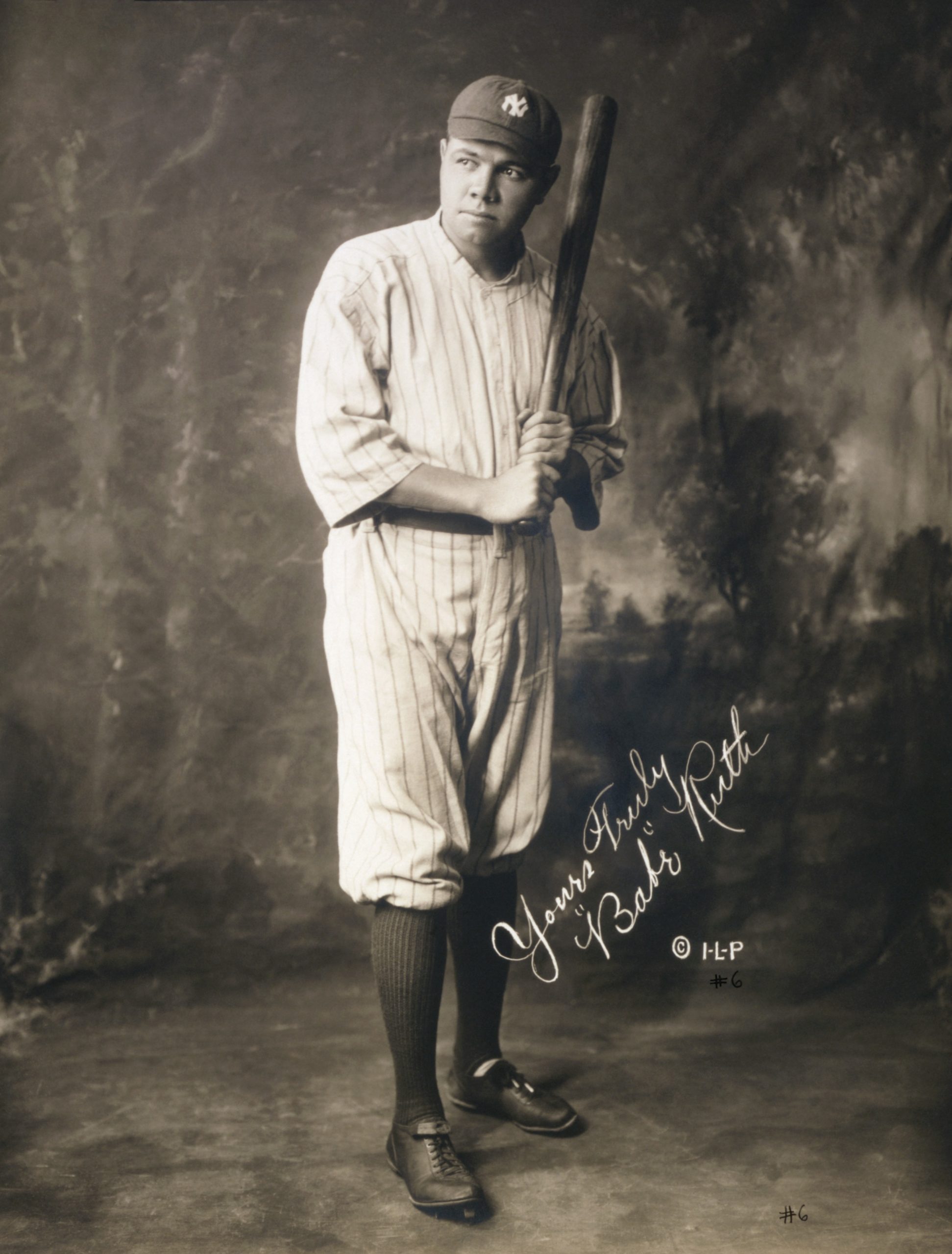 A couple of Babe's biggest fans "catch" him for a quick photo
The annual CBR Gals Halloween event is one of our very few events open to guys, and we saw partners of gals and guy friends of gals alike partake in the festivities. There are even rumours between the newly befriended guys in attendance now want to hang out again – watch this space.
For some of the gals, it was their first event. Of the new CBR Gals who hadn't attended an event before our Roaring 1920's Halloween get together, 100% responded saying they would absolutely attend again, specifically noting the amazing people.
Here's a few comments left by those that had a great night with us at Molly:
"Would 100% attend again, met some amazing people and enjoyed dressing up."
"I would absolutely attend this event again! Such an amazing group and great vibes."
This goes out to those Gals, and any other Gals that want to meet new people through the CBR Gals events: The CBR Gals is successful because of its wonderful people, and its growth is because more gals are seeing this amazing group of women getting together and (consistently) having a good time. We have events for all, whether it's purely social, networking, or professional development. To join us for our next event, subscribe to our newsletter.
Up next on our event calendar is another Empow(her)ed workshop titled "An every day gal's guide to financial freedom" sponsored by ITP Australia. Head to our website to learn more about the event, and stay tuned as we continue to roll out awesome events over summer!