Mindful Blooms: A Flower Arranging Experience for Wellbeing
November 11 @ 10:30 am

-

12:00 pm

A$44.00 – A$74.00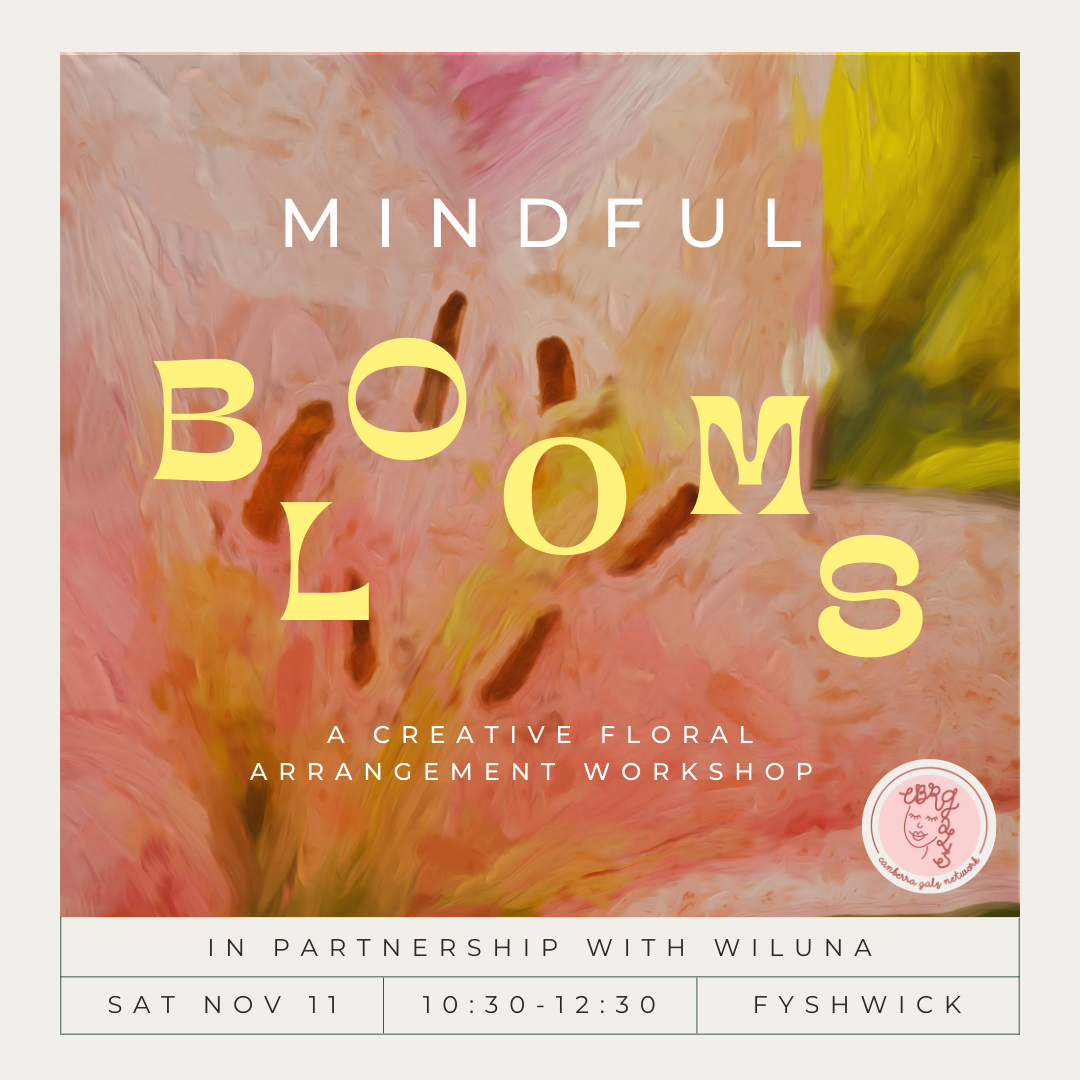 🌸 Discover Mindfulness Through Flowers 🌸
Welcome to "Mindful Blooms," a creative flower arranging workshop with Wiluna brought to you by CBR Gals Network, made possible with the support of Protostars.
About the Workshop:
Embrace the therapeutic power of flowers and join us for an immersive journey into the world of mindfulness through flower arranging. This unique workshop is designed to be a meditative and uplifting experience where you'll learn the art of cutting and arranging flowers to create living works of art.
Why Mindful Blooms?
Beyond the beauty of blooming petals lies the potential for profound personal growth. We believe in the inherent connection between creativity, self-care and mental wellbeing. "Mindful Blooms" is more than just an art class; it's a journey towards self-discovery, resilience, and positive mental health.
What to Expect:
🌼 Guided Meditation: Begin your journey with a calming meditation to center your mind and nurture your creativity.
🌷 Floral Artistry: Learn the art of flower arranging from our facilitator, and create your unique masterpiece.
🌱 Self-Care Insights: Explore how mindfulness and creativity can positively impact your mental health and boost your confidence.
💬 Community Building: Connect and network with like-minded gals, fostering lasting bonds and empowering relationships.
Why Join Us?
Reduce Stress and Anxiety: Engaging in mindful activities like flower arranging can reduce stress, anxiety, and promote relaxation.
Build Self-Confidence: Unleash your creativity and gain a sense of accomplishment as you craft your floral masterpiece.
Enhance Overall Mental Health: Nurturing your artistic side can enhance your mental wellbeing and provide a positive outlook on life.
At "Mindful Blooms," we're not just arranging flowers; we're cultivating a supportive and empowering community of women and gender minorities. Join us for a morning of mindfulness, creativity, and connection.
Date: 11 November
Time: 10:30 to 12:30
Location: Wiluna, Fyshwick
Unlock the power of mindfulness through the art of flower arranging. Secure your spot today and embark on a journey of self-discovery and wellbeing.
Let's bloom together! 🌼🌿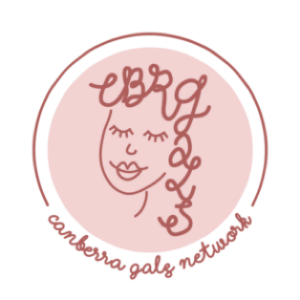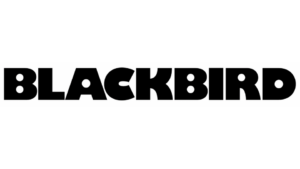 FAQ'S:
I'm attending alone, is that okay? 

First of all, WELCOME to the Network! Did you know that the majority of the gals who attend our events for the first time come alone? We create spaces that help you feel welcome so that you can find your people! Upon arrival, we'll provide you with some tools to help you maximise your experience and meet like-minded gals.

Are there ID or minimum age requirements to enter the event? 

All ages are welcome to attend, though we recommend people aged 18+

What if I have financial hardship and am not sure I can attend the event? 

One of CBR Gals values is ensuring all events are cost inclusive. Please email us for a no-questions-asked discount at Rae.Knopik@cbrgals.com. 

Is the venue accessible?

Yes! The selected venue is accessible in line with our Disability Inclusion Action Plan. If you have any other questions or requests prior to, or during the night that will make you more comfortable, email connect@cbrgals.com or chat to any CBR Gals staff there.

What are my transportation/parking options for getting to and from the event? 

There is plenty of parking, but we recommend rideshare or carpool!

How can I contact the organiser with any questions? 

Please e-mail us at enquiries@cbrgals.com.

Do I have to bring my printed ticket to the event? 

Nope!

Want to sponsor this event, donate something for swag bags/giveaways, or vend? 

E-mail Rae.Knopik@cbrgals.com.

Is there any penalty if I RSVP and do not show up? 

We understand things happen last minute, but our events have limited spots. Please see our refund policy for more information.