Our event last week at Highball Canberra was an absolute blast. The gals turned up, dressed in bright oranges and pinks — ready for a night of networking, and celebrations.
Upon entering Highball's double doors and ascending a beautiful staircase, eyes were met with blue velvet and bottles upon bottles of divine cocktail ingredients. Through another set of doors was a gorgeous pink bar, and all the gals to match. Atop small white tables, perfect for mingling, sat cheese plates and antipasto galore.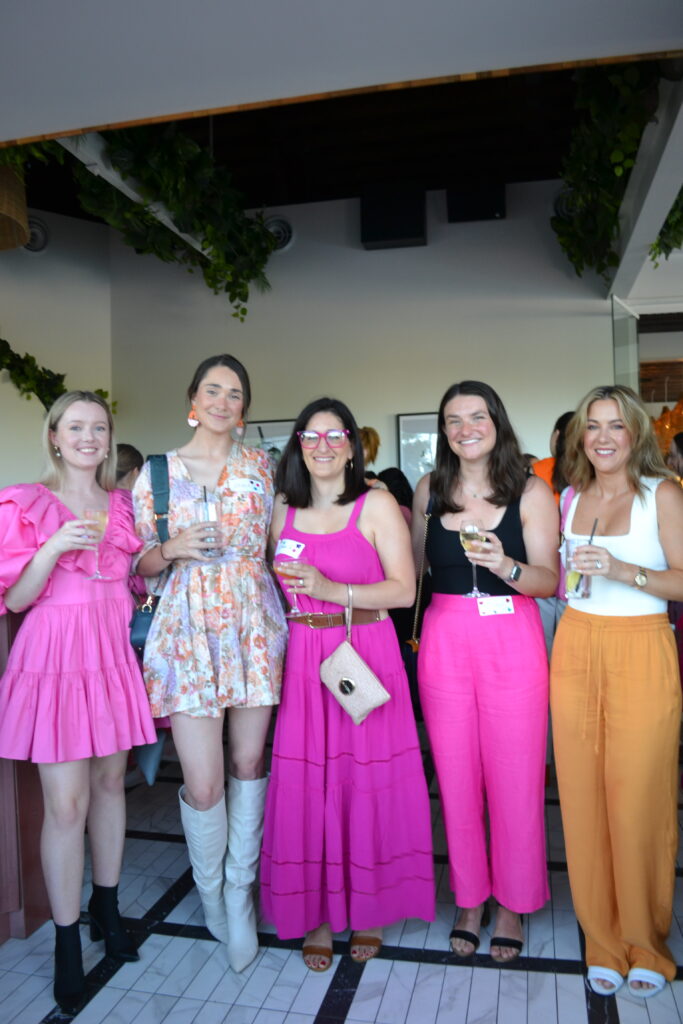 Upon arrival attendees were given gem stickers to participate in CBR Gals' coveted icebreaker as they sipped on some bubbly (you'll have to attend an event to be in the know).
The conversations began and flowed quite naturally, and that remained true for the persistent chatter throughout the night. That was, apart from two distinct occasions.
The first, was when one of our attendees, Renae, walked in wearing the most spectacular pink fur coat and orange heels — jaws dropped in the best possible way, (yes there are pics on our IG).
The second occasion was when our extravagant 4th birthday cake, generously gifted with love from Michelle at Vanilla and Blossom Cakes, was revealed. Michelle specialises in high quality custom cakes and sweet treats to suit any and all special occasions, and loves working closely with clients to create their dream designs.
Following happy birthday, a slice of cake, friendships forged, and perhaps one, or two, more cheeky cocktails poured from Highballs spectacular menu (seasonal daiquiris, yes pls), we announced the winners of our door prizes. Ming Sun Real Estate generously donated some WFH goodies — Ming is a trusted real estate advisor based in ACT and is passionate about helping the community to invest and achieve financial freedom through real estate. And, the lovely Katherine Appleby, a watercolour illustrator based in Canberra, donated one of her stunning terrarium prints.
We are so grateful to everyone who attended our 4th Birthday. As well as Highball for making the event possible, and the generosity of Michelle, Ming and Katherine.
Can't wait to see you for the 5th Season 🍸