"When I was young, I really struggled to accept myself for who I am", says Teang Pao, founder of Fresk Skincare, an Australian-owned Ecommerce skincare business that specialises in bespoke, handmade products made with Australian native essential oils. "I struggled with that. That was me, and I want to give women a different way of looking at what beauty is, and Fresk is my tool to do that".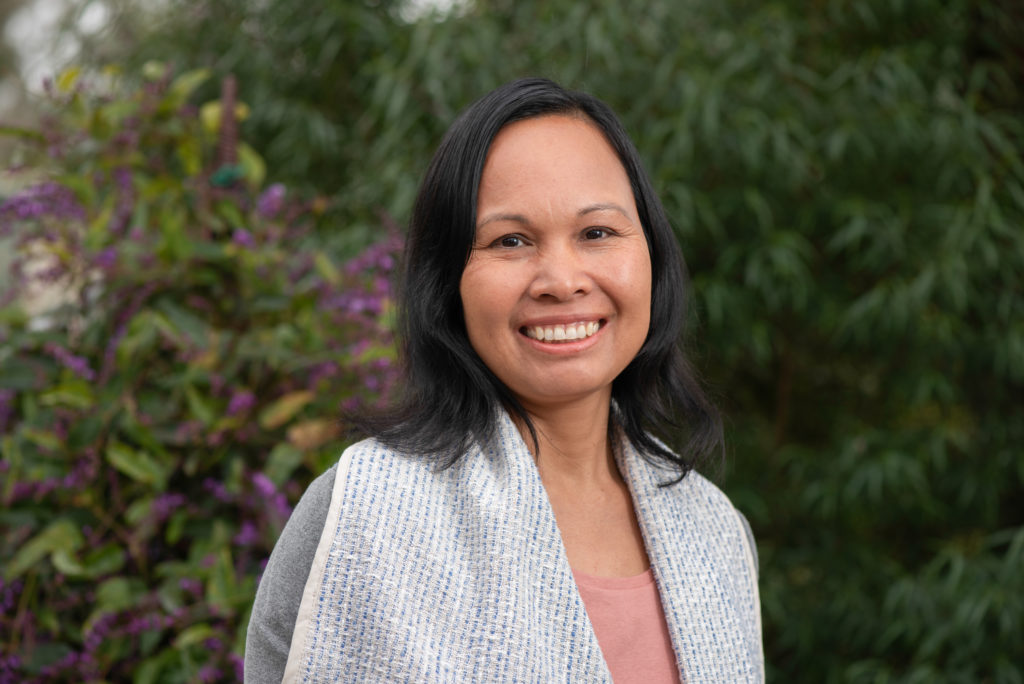 Teang is a Cambodian Australian woman who, like many young women in Canberra, has been taught to believe they ought to look different in order to be beautiful. For Teang, this meant washing her face with rice water, which can be used to whiten the skin.
This same core problem pervades with 19-year-olds using retinol, or with diet culture in general. The societal definitions of beauty are not only far too narrow for the majority of the world's population, so when you don't fit this definition, you feel as though you are different and not accepted. Well, the reality is that you have not failed. The system in which the definition was made failed, by defining a code of beauty that is not inclusive. 
"The system in which the definition was made failed, by defining a code of beauty that is not inclusive".
"The marketing of the beauty industry actually targets women's insecurities. How else do you sell anti-wrinkle creams? Women are bombarded with images and messages of flawless touched-up models that give such false perceptions. Women are made to feel that wrinkles are unattractive and something they should get rid of instead of embracing it due to the aging process. But let me tell you something. I don't think that many companies in the beauty industry are out to help women, nor are they putting women's health as their main focus. Just take a look at the ingredients in their product range. I don't think many skincare brands have women's best interest at heart".
Teang found that skin sensitivities are increasing in Australia. This might be, she thinks, because of the ingredients, fragrances, and perfume in skincare products that women are sold to look younger, acne-free, and more luminescent. But the reality is that when you see the word "fragrance" on the packaging of a product, it's hiding a  long laundry list of chemicals such as solvents, stabilisers, UV-absorbers, preservatives, and dyes. Many of these aren't listed on labels, and may be harmful to the skin and may be linked to long-term health issues.
This is exactly why Teang started formulating her own skincare products in her home lab. "Women", says Teang, "especially aging women, feel the need to rely on the way they look to be beautiful". Otherwise, they may not be perceived as successful and professional".
Watch Teang's award-winning film about Fresk.
The beauty industry marketing is sucking the life out of girls and the life out of society by forcing women and girls to hate themselves. And you know what? We know for a fact that you cannot hate your body into a version of something that you love.
Self-love and self-acceptance happen on the inside, and the most beautiful people are the ones that love who they are on the inside so much that it reflects on the outside. And this is Teang's goal: to help you know that you are enough because who you are is amazing, unique, and special just the way you are. 
"We know for a fact that you cannot hate your body into a version of something that you love".
"I struggled with what I looked like for so long. And if I can change one person's life then I've done my job. I want to leave this world a better place than I found it." 
To open up the conversation on more natural ways of living that are better for yourself and the planet, next week, Teang is hosting a 4-day Anti-Aging Challenge focusing on aging well NATURALLY, starting 26 October. It's an online event made up of micro workshops that help you to begin the journey of loving yourself from the inside out. This online forum will include tips to slow down the aging process through natural methods of improving your well-being and using natural products to make your skin glow. The goal is to help you shine from the inside out.
This 4-day challenge will:
teach you how you can reduce your wrinkles and fine lines naturally, without having to spend thousands of dollars on costly procedures

help you learn about the causes of wrinkles and fine lines

provide simple techniques to help you slow down the aging process 

grant you access to a community of supportive, like-minded women

offer daily give away prizes.
"You never need to dim your own light. Who you are stands out, not how you look." – Teang Pao