"I want to empower you to be the best version of yourself. Because, if you feel stylish and confident through knowing your style, you will seize the day."
empowering women through conscious styling.
pre-loved buyer & seller
personal shopper
capsule wardrobe styling
wardrobe cleansing
special event styling
travel wardrobe styling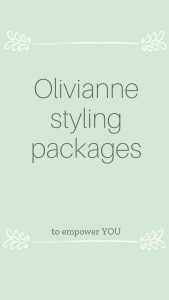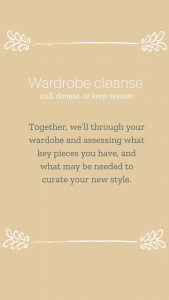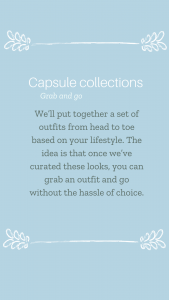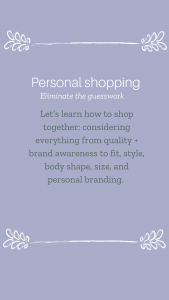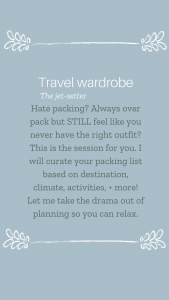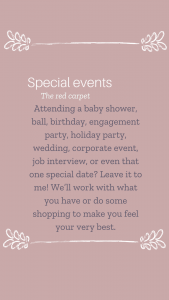 Thank you, Olivianne Style! Feeling 100% the woman I want to be.
Olivianne is incredible! As per usual, I leave everything to the last minute. However, I wasn't worried because I knew I could contact Olivianne and she'd look after me. She didn't disappoint. I only told her the colour of my dress and that afternoon she had my earrings, shoes, and bag picked. I'm very indecisive as I'm not confident with style and what goes with what. But I felt reassured and excited to wear the outfit she put together for me. Thank you.
Prior to working with Olivianne, I'd never found a style I felt comfortable in or had the confidence to discover it. I had never received any positive comments about my style - or lack thereof. Since working with Olivianne, I have never received so many positive comments like "you look amazing" in the last few months than I've ever had in my life. I'm not superficial at all; however, it's a nice feeling for people to comment, and a great self-esteem/confidence builder. I've never felt so great. Thank you, Olivianne.
Since 2018, the Canberra Gals Network has operated as a feminist not-for-profit that focuses on enabling EVERY Canberran woman to be more in her personal and professional capacities and to connect to the broader ACT community through inclusive events. Every gal of every age, profession, and in every season of life is invited and included. When you subscribe to our newsletter, you'll be the first to know about our latest events, local discount and deals, collaborations with local makers and shakers, and our work in the Canberra Community.